Online Casino Bingo
The last few years have been a boom-time for online casino bingo, and this fun, easy to play game is a world away from the stereotype of noisy, land-based bingo halls. There are lots of online casinos that offer bingo amongst their games, and other websites that are focused solely on bingo. My advice would be to choose a casino or website that you are familiar with, or is a big brand, as some of the smaller, lesser-known websites might be less reputable. Look to take advantage of any sign-up offers that might be available. Some sites will offer you a no-deposit bonus when you join. This is a great, risk-free way of familiarising yourself with the basics of the game. Also consider which payment methods are available. I find debit cards and PayPal the best way to add funds to online casinos. Credit cards are also widely accepted, but sometimes these incur a fee.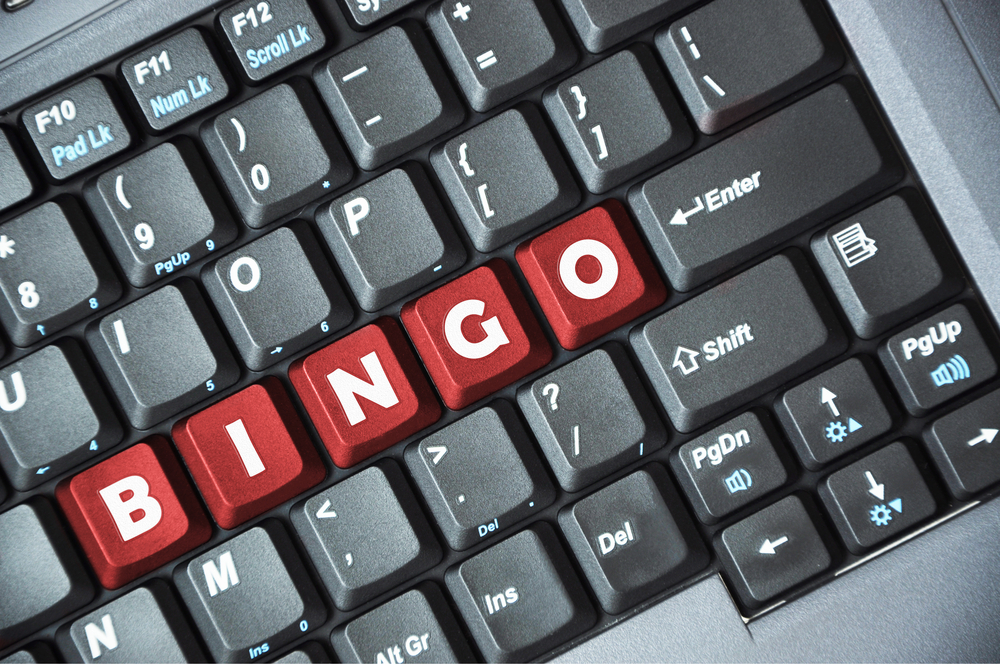 How to Play Bingo
The appeal of bingo is in its simplicity. Players can purchase one, or even several bingo cards that have series of numbers on them. The game begins with a caller announcing numbers that are drawn at random – usually these numbers range from 1 to 90. The player must then mark, or daub their cards if they have the number that is called out. The first player to cover or mark all of the numbers on their card is the winner – and can call bingo! This will earn the player the jackpot prize. Variations on the game can be patterns such as vertical, horizontal, diagonal or any other pre-determined shape. These types of win will usually attract a smaller prize-pot, and the game may continue until a player calls bingo and scoops the main jackpot.
How to Play Bingo Online
Once you have signed up to an online casino you will be able to play bingo. Generally, you will join a room full of other players and games will be begin at various intervals. The rooms can be a lot of fun and you are able to chat to other players. Don't worry if you are busy chatting, the casino software will automatically mark off your numbers as they are called and will even call bingo for you! Some casinos even give you the chance to play slot games alongside the main bingo game. These are quick-fire games that you can play when waiting for a new round of bingo to begin.
VIP and Loyalty Schemes
When you play bingo online it's possible to be rewarded for your loyalty to a certain online casino. You might be able to earn points the more you play, and as these points build up you will be able to claim them as bonuses or prizes. If you play a lot of bingo it can pay to choose a casino that offers a generous loyalty scheme.
Bingo Tips
Playing bingo online is a great way of having fun, but there are a few do's and don'ts to remember that will make your online experience more enjoyable.
Always read and follow the rules of the game and check the terms and conditions of any sign-up bonuses or offers.
Play for fun to start with. Most online casinos offer this feature and it will give you a feel for the game before you deposit any of your own money.
Don't overspend. Choose and deposit a sum of money that you can afford to lose, and never chase any losses.
Be polite when chatting to other players. Online bingo can be a really social game, so get involved with the chat and make some new friends.