When playing online casino slots, a helpful slots terminology will enable every player to gain a better overall understanding of these popular casino games.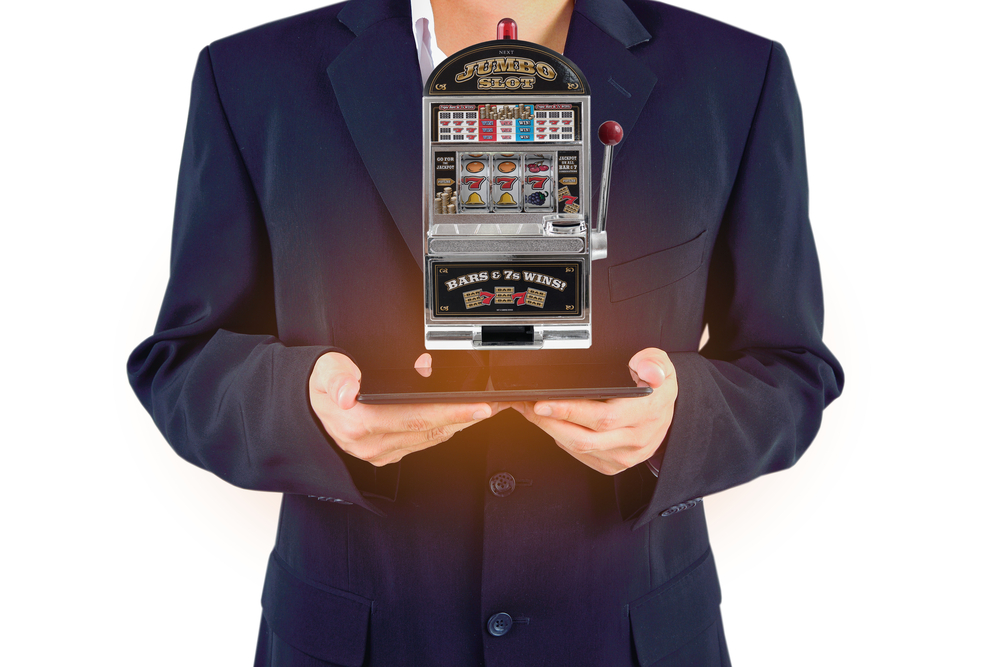 Online Casino Slots Are Progressive
Gone are the days of the old-fashioned slots, once referred to as bandits, that required players to pull the huge arm of the machine to spin the reels! Nowadays, with the popularity of online casinos steadily overtaking that of land based casinos, slots features are way more advanced and can be accessed at the click of a button!
A Slots Glossary Can Help Encourage A Better Game Play
With the introduction of online casino slots comes the slots terminology that can at times seem difficult to navigate, particularly for those new to the game. However, by equipping yourself with the following basic slots glossary, you can become an online slots casino professional within no time!
Some Basic Slots Features Explained:
Coins – The amount that you place on each bet.
Coin Size – The actual size of each bet.
Jackpot – The highest amount of money that can be won on a slot machine.
Progressive Jackpot/Progressive Slots – These machines rely on a larger bankroll as they require a maximum bet per spin, offering a growing jackpot based on the amount of money paid in.
Hold – In terms of winnings, this is the percentage of the amount that the house must pay out.
Maximum Bet: The maximum amount that can be placed per bet.
Retriggering – A player favourite where the bonus game can be launched, usually leading to successive impressive wins.
RNG – A Random Number Generator continually regenerates random numbers for the symbols lines on a reel.
RTP – The Return To Player tells of the number of wagers returned to players over a specific time period.
Pay Tables – Information on what combinations of symbols are required to win the game.
Pay Lines – These lines tell you how much you can win when you hit the designated combination of symbols on the slot machine.
Pay Out Percentages – Each casino has their own specific pay out percentage which they gradually pay back, with various factors accounted for.
Auto play – An automatic play feature button that plays the spins for you with just one touch.
Win Both Ways – Whereas slot machines usually awarded wins from left-to-right, most now also reward wins from right-to-left as well.
Reels – The part of the slot machines where the symbols are shown. Most classic slots have three, but other slots can have many more which will increase your chances of winning.
Reel Respins – A variable pricing option for players to decide about how they want to use their money.
Cascading Reels – A slots feature that is popular amongst players for its gem-based games selection.
Rotating Reels – A slots feature that is usually to be found in bonus rounds which offers more wins.
Tumbling Reels – A slots feature, fast gaining in popularity, which allows multiple wins on just a single spin.
Split Symbols – A symbols that appears more than once on the reel grid but in a single position.
Wild Symbols – Like a card games wild cards, wild symbols are substitutions for the symbol needed to get a pay-out.
Shifting Wilds – These are variation symbols that stay on for subsequent spins on the reel after landing.
Stacked Wilds – These can create huge wins through acting as substitutions of other symbols to create best combinations.
Sticky Wilds – These hugely profitable symbols can be held in place as players spin further, and they allow for some thrilling combinations of wins.
Transferring Wilds – Modern symbols which are once again substitutions on symbols but their advantageous positioning across the reels means possible bigger wins.
Random Wilds – Once again, as symbol substitutions, these appear completely randomly.
Walking Wilds – With an ability to move either right or left or in both directions, these substitute symbols offer players free spins.
Expanding Wilds – These are popular twists on traditional wilds and offer great variations across the reels with chances to win big.
Bonus Symbols – Symbols which usually trigger bonus games or perhaps free spins.
Scatter Symbols – Hugely popular symbols which do not require a line up within a pay line to win on them.
Multiplier Symbols – Symbols which multiply your winnings dependent on the stated amount.
As you can see, when slots features are explained, playing at a UK Casino Online is much easier when you become acquainted with the fascinating slots terminology of these thrilling online games!