If you're just easing your way into the world of online casinos, no doubt you've been overwhelmed by the amount of free money on offer. You probably feel like a kid in a sweet shop; everything looks so tempting, but there's a niggling voice inside your head asking, "Is it for real? Are they really going to give me all that money?" And then, "What's the catch?"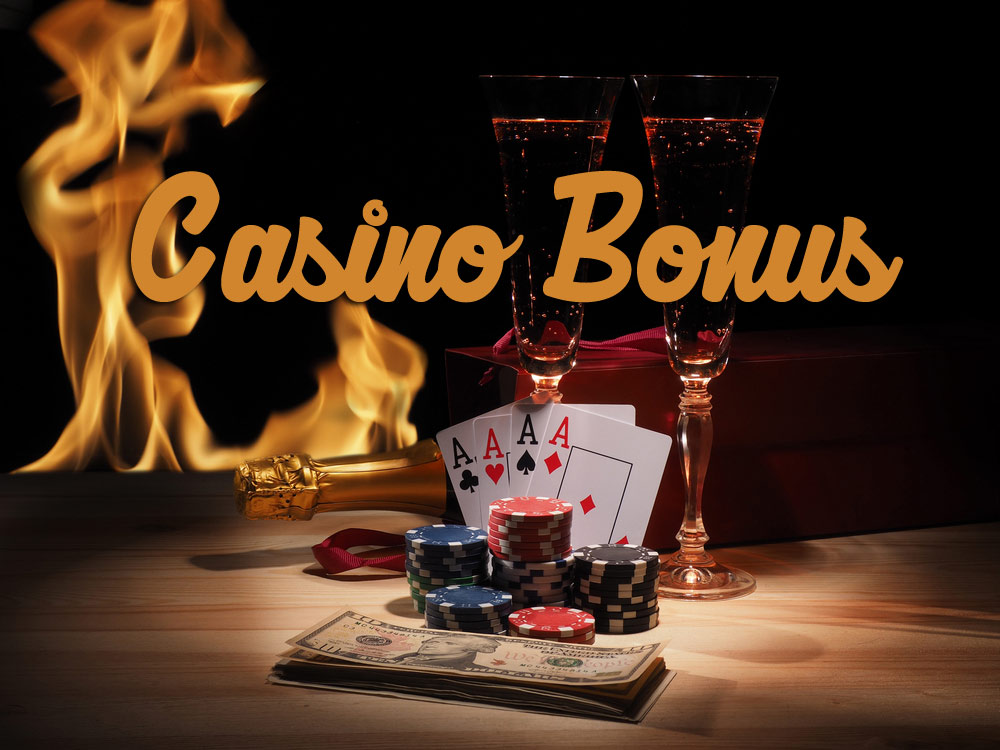 Online casino bonuses could bankroll your own little Vegas
There's no catch. All you need to do is, first, don't get too giddy and lose your head. And second, understand online casino bonus terminology and mechanics. Like anything, once you know how, it all becomes easy. You'll know within minutes if an online casino's promises of plenty are empty or worth pursuing. In all honesty if you tried to take advantage of every bonus offer out there you'd have little time to sleep. Though, you can always try. In fact, if you get good at taking advantage of them, you could potentially bankroll your way through online casinos until you've built your own little virtual Vegas.
Welcome and match bonuses
These are, without doubt, the most popular and generous bonus offers you'll see. Geared towards attracting new members, casino sites do their best to impress new players with some jaw-dropping figures. They'll match whatever amount you first deposit by a percentage of their own cash. They usually throw in free spins too. Expect to see match bonus offers upto 200% or more. Some of the better sites also match your deposits throughout the year.
Free spins bonus
Besides being bundled into welcome bonuses, free spins can be attached to no deposit bonuses too. Free spins are usually allocated to specific games. They offer a great way to try out a site's latest games and see how their software performs.
Cash and no deposit bonuses
There's no dazzling amounts of cash on offer with these bonuses, but you do get free money to play with – which you can usually cash-out without meeting wagering requirements. In most cases, all you need to do is sign-up and, hey presto: free cash.
High roller bonus
You know how big spenders always seem to get treated like royalty? Well, a high roller bonus is the same. Online casinos call big spenders high rollers, and they throw huge amounts of free money in their direction. If that's you, know that not all casinos offer these bonuses (ask the internet, you'll find them). How much? It's all a bit hush-hush…
Loyalty, cashback and reload bonuses
To make you feel valued, many sites give you cashback in the form of a percentage of what you've deposited. Reload and loyalty bonuses follow a similar structure. As with all bonuses, these amounts vary from casino to casino and not all sites offer them.
You'll see similar bonuses called by other names, but you'll also see they all follow a similar pattern. Online casinos can't afford to just give out wads of cash without getting something in return; they'd have gone bankrupt years ago if they did. With the possible exception of a no deposit bonus, you need to meet certain terms to get your hands on them. To know what the terms are, you must read the small print.
Wagering requirements and the small print
Not understanding the wagering requirements are one of the biggest stumbling blocks for over-excited casino virgins. Even some experienced players get caught out. The two reasons are: no two sites have the same rules, and because people get blinded by pound signs.
The terms around wagering requirements typically go something like this: 30x wagering requirement on your sign-up/welcome bonus = you wagering 30x the value of the bonus before you can cash-out your winnings.
So, a massive bonus with a massive wagering requirement might not be as sweet as it sounds. Though, that's something you can decide; you might think it's worth it. Especially if you're starting to do well.
Let Lady Luck be with you
Although you can find plenty of games to play for free (without using your pay packet), by now, you're probably dreaming of fatter rewards. Like thousands of players, you want a chance to win big, which means playing for real money with real money. Now you know what bonuses are and how they work, you can use them to your advantage. The best advice is to use your bonuses to build your confidence at the tables, especially if you've never played online casino games before. Have fun!